Bio
The English Rain are a Brisbane music collective consisting of Steve Boom, Neil Steward, Cassi Marie, Alister Bell and Producer Jason Millhouse. The group came together in 2020 to record the debut album Echoes of You which received airplay across the world and glowing reviews from the music press.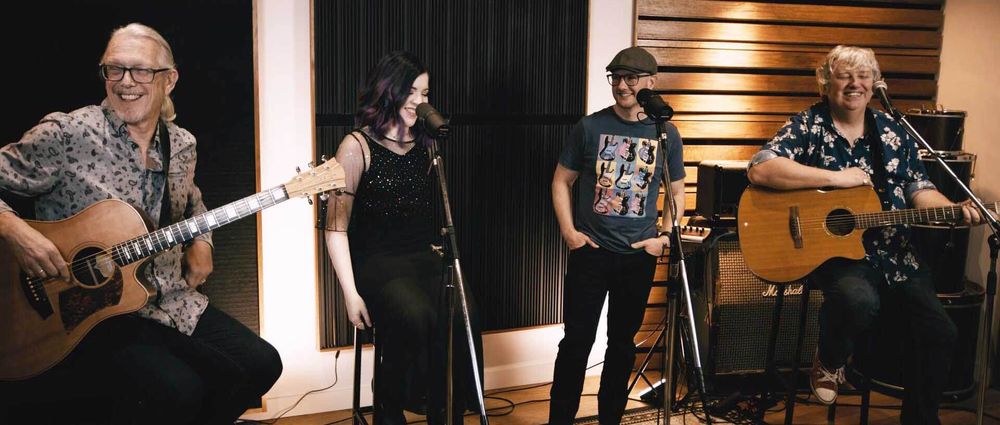 Originally, the idea behind The English Rain was to bring in musicians and vocalists who we admired and have quite an array of people on the record. This was predominantly because the songs consisted of various genres. After recording the first few tracks of the album with Alister and Cassi, it was obvious straight away that this was a sum greater than the parts. Along with the Producer Jason, everyone involved realised that we had the core of a great band and decided to only bring in other musicians where we needed. 

The band released three singles from the debut album. In early 2021 we started work on our second album, which again covers a few genres outside of the indie pop that the band tends to favour. The new sessions were far more collaborative than the first album with everyone having a greater role, and a focus on raising the bar with the instrumentation as well as the harmonies. Two singles have been released Here Comes The Sun and Melting Into You 
Due to the large number of songs that are written, the collective has also spawned some other projects, which although only feature some members, everyone is involved in the recording and arranging process. The first project is the Americana duo The Kindly Ravens featuring Cassi and Steve. The collective are also recording tracks for The Dream Spiral which is a band focused on trip pop in the style of Massive Attack and Portishead. 
We all love so many different styles of music and this has an impact on the songs we write, so we thought we could actually do some of these as separate bands, but all under music the music collective
Contact Details: 
Email - fleegle23@optusnet.com.au 
Mobile - 0423 563 900