Hi all 
I'm writing this on the eve of the release of our second single She's a Rainbow. It's been over four months since we released our debut single and like everyone else, the COVID situation slowed down our progress. However, we are now back on track with loads of exciting news.
As I said above She's a Rainbow is out on Thursday 30th July. It's another jangle-pop tune and once again features the vocals of Alister Bell. The song was written after a friend told me she was keen to write some music. At the time when she told me the title, I was a little underwhelmed as I have never been a fan of the Stones track of the same name. She only had one line which was 'she's a walking, talking disco ball' which I thought was fantastic. As it turns out this line described her perfectly and helped me write the song quite quickly.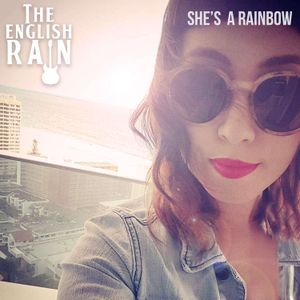 We were lucky enough to have the lovely Tammy Whitelaw become the cover girl for the single but also the star of the video. The video was great fun to shoot. Watching Tammy transform into the Rainbow girl was fantastic. Once again Carolyn's creative vision brought the video to life. The video will be out in the next couple of weeks.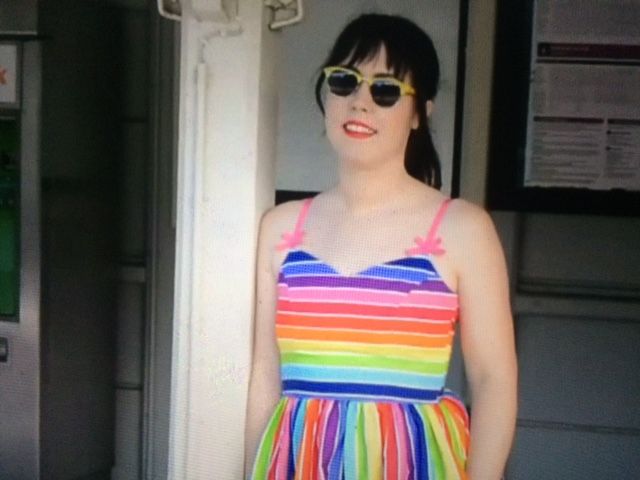 The album cover is now finished and we couldn't be happier. To tie in with the album title, the cover reflects these 'echoes'. Firstly it captures the echoes of a person who is no longer in the relationship with you. And yet the memories or echoes of them still resonate where you live or the places you go. The other echo aspect of the cover is that of the influences in your life that continue to inspire and resonate with you. This is something that the cover captured perfectly for my life. We will be revealing the cover on Friday! 
All songs are recorded and the final mix of the last couple of songs is happening this week. The album will be 12 songs featuring the vocals of Cassi Marie, Alister Bell (Ex speedstar) and Hayden Bell (Cheap Fakes). The album will be released late September but we will be taking pre-orders for the CD version soon and this will be available prior to the global release. 
Thanks for hanging in there with us. We have lots more exciting stuff to share with you all over the next few weeks