I wanted to highlight a few things about the band today. On paper, it looks like it's just Neil and I, when there are simply so many people involved, with all different types of creativity that help us realise the music and visuals that you get to see. I thought I would provide my perspective on this 'musical family' that helps create our music in so many different ways. 
Steve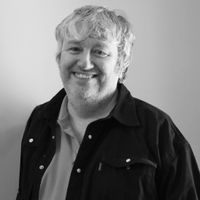 Working with Steve throughout the years, writing in bedrooms, on verandas and even long distance, has always been fun and a pleasure - even when he changes his mind. His passion for song writing, the sounds of 60s' pop and bands like The Beatles and The Monkees has always shone through.
His ear for a great pop melody and love of a maj7th chord comes through in so many of our songs. Steve has worked tirelessly to herd the rest of us cats and his humour and drive have helped bring Echoes of You to fruition. (Neil)

Neil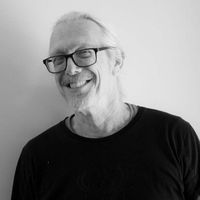 I have known Neil for the entirety of my adult life from when we first played in the band Nightwatchman. At this time it was rare to be in a band in Brisbane that didn't just play covers. In fact, nearly everyone wrote songs in this band. Neil was one of my first inspirations as a songwriter as his originals were poppy and quirky, but he made me feel like I could write songs too. More than anyone he has helped me make the songs in my head come to life. 
He is a fantastic player and is incredible with all things recording, and thankfully has the patience of a saint when dealing with my seemingly infinite changes. Neil plays in another project with his very talented wife Jane, called Jane and the Rain (Rain seems to be consistently following us around). This is quite different to what the English Rain do but I urge you to check them out. (Steve)
Alister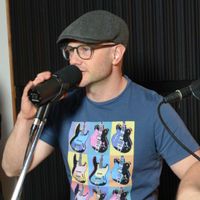 I was an early fan of Al's band speedstar who were signed to EMI late 90's/early 2000s and who were responsible for two incredible records. Their debut album Bruises You Can't Touch is one of the finest Australian debut albums you will hear and I urge you to familiarise yourself with this band. I never expected Al to go beyond providing the vocals for our first single My Town, but it was obvious that his voice was going to be a major part of this journey.
His passion for the work he has done on this record and his professionalism have added another layer to what we were hoping to achieve. He truly has a magical voice and is one of the nicest people to work with. On the next album, we are hoping you will hear some of his piano skills as well. (Steve)


Cassi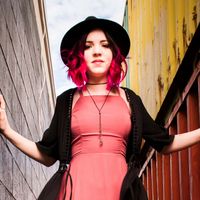 After the release of My Town, I was approached by a mutual friend to ask if I would co-write with some young country artists and Cassi was the first lady I was lucky enough to work with. Her debut EP is beautiful and I was struck by one track 'Who I Am' for its maturity in the writing. It reminded me of what Jackson Browne achieved with These Days at such an incredibly young age. The fact that Cassi could write a song like Who I am before she turned 18 shows a talent well beyond her years. 
Her creativity doesn't end there though as she is also behind the Lost Minds clothing brand. She has creativity in buckets that seeps into what we do. (Steve)

Hayden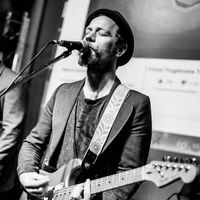 If you live in Brisbane you are very likely to know of Hayden's band Cheap Fakes. An incredible bunch of musicians playing an eclectic style of music. Serendipitously, Hayden reached out to me while we were recording the album. We had known each other for a while as we both worked in the music industry at the same time. I randomly asked him if he had ever sung a swamp Boogie song before and before we knew it he had recorded two songs for us. His voice is so completely versatile and he was perfect for the songs he has contributed.
Look out for his upcoming solo project, you won't be disappointed. (Steve)

Jason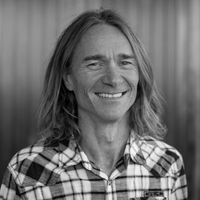 When not being a pinball wizard, Jason helps brings our songs to life behind the mixing desk at Recordworks. He has an almost freakish ear for what a song needs and also just as importantly, what it doesn't. The time in the studio with him has been one of the most enjoyable, fun and productive times in my life, and I'm generally counting down the days to being back there. Sure, some of that is because he has the new Deadpool pinball machine, but mostly because it is the most relaxing and creative space I've been in. 
Add in the warmth that his partner Mel brings, as well as their awesome dog Samson who tends to turn up mostly when beers are opened, and you have this incredible place where creativity flows. We could not have made this record without Jason, simple as that.  (Steve)


Carolyn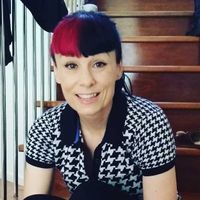 Carolyn has been my best friend for years and has kept me off the ledge for more times than I can remember. Her passion for music is infectious and her creative vision has made this whole project come together. She has designed all of our single covers as well as the incredible album cover that perfectly captures the theme and idea of Echoes of You. She has painstakingly filmed and edited our videos from her own ideas and vision. Even the jobs that I guess are more administrative like the website and Facebook are all down to her, plus she came up with the logo. 
Carol is always with us at the studio, filming and documenting the process and her opinions and ideas on the music has seen her have the honorary title of 'executive producer'. She is tireless, patient and a doer as well as a cheerleader, a pep talker and someone who is completely honest with us about what we are doing, which is invaluable.  Carol along with her husband Paul also owns and runs the fantastic online clothing store Atomic Cherry. (Steve)

Tammy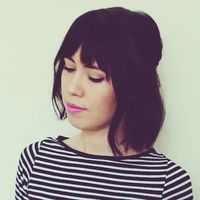 I have known Tammy for about 13 years and her friendship and musical passion is so important to me and her musical recommendations are top-shelf. Tammy has become almost synonymous with our artwork and her non-aging, indie girl looks provided us with a fantastic visual continuity through this album. She is the cover girl for the She's A Rainbow single cover, the star of the album cover, playing many different roles in just that one photo and along with a random cat, the lead in our She's A Rainbow video. Not content with doing all of that, she also painted the Paul Weller picture which is on the cover of the record and co-wrote our upcoming single Baby Please. 

Everything you see and hear with The English Rain is down to all of these people. I'm sure other names will be added to the list as we continue to put out music. Mostly, I just wanted to recognise just how much all of these people do. (Steve)